TeamCity create dump with PCHealth over 40 gig...??? Follow
What's going on with PcHeatlh and TeamCity (latest version).

I run TeamCity since 2 months and I just figured out that the folder c:\windows\pchealth\errrorrep\userdmps\ is over 40 gigs of Team City stuff.

Here is a screenshot.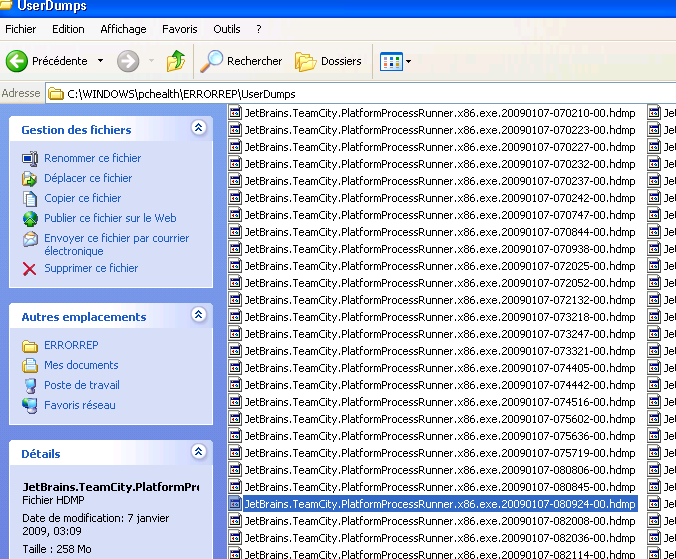 I would like to know how to stop that? And why does it has that much file, that much big please.